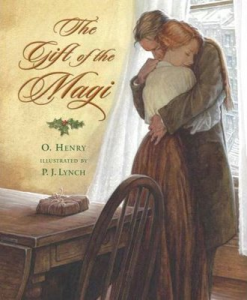 Like on the Halloween post on the scariest stories ever written, I asked the authors participating in the Writers Who Read interview series a question: What's the most romantic story you've read? Here are their answers, from Austen to an experimental science fiction story to Gift of the Magi.
Anna Schumacher, author of End Times
The Gift of the Magi by O. Henry
The Gift of the Magi is so romantic it makes me physically ache. It's a Christmas story, so apologies for the holiday non-synchronicity, but it's about being in love, and giving gifts, and making a holiday really romantic and special for your partner, so I think it's still appropriate for Valentine's Day.
The story is about a young married couple, Jim and Della, who are basically broke. Between them, they have only two prized possessions: Jim's gold pocket watch, which has been passed down in his family for generations, and Della's beautiful long hair, which falls almost to her knees. On Christmas eve, with virtually no money to their names, Jim and Della go on separate hunts for the perfect gifts for one another. I'm honestly not going to re-tell the story, since it's only six short pages and you can read it in a free PDF with a very pretty font right here, but I can pretty much guarantee that those six pages will make you cry. It's a simple, gorgeous story about the lengths people will go to for love, and it conveys the often-cloying message that no matter how poor you are, you're rich if you have love in a way that feels fresh, human, and open-hearted (even if you're reading it for the 50th time, like I just did).
This story makes me want to find my husband, give him a big kiss and hug, and tell him how much I love him. I hope it has the same effect on you and the people you love!
Pamela DiFrancesco, author of The Devils That Have Come to Stay
"Without Colors" by Italo Calvino
The most romantic story I've ever read is "Without Colors" in Italo Calvino's collection of short stories, Cosmicomics. The collection is very literary and experimental sci-fi, and in the particular story I'm referring to, the protagonist meets and falls in love with a girl in a time before the atmosphere has formed on the earth, and everything is shades of grey. They chase each other through this grey landscape, but as the atmosphere forms, she is frightened and hides away in a crevice, leaving him alone in a world that is vastly more beautiful, without her. It's heartbreaking, and really contrasts the euphoria and colors of infatuation with those in a vibrant world.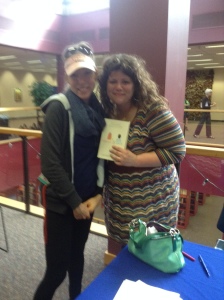 Laura Madeline Wiseman, author of Drink and other poetry collections
Eleanor & Park by Rainbow Rowell
Last summer, I made a cross-country road trip and a few weeks before I left, I got into the virtual queue for several books I hoped would be ready to download from my local library before my departure date. One of the books was Eleanor & Park, a book that later won the Nebraska Book Award for YA fiction. It was sultry. I started my drives before dawn and ended them well after the glooming, making rest stops at interstate rest areas where I sweated with the engine off and the windows down or sweated as the AC blew hot air, unable to cool in park. But in that swelter, I listened to Rowell's sweet, poignant love story. Eleanor & Park was this island of cool and delight, the thing that kept me on the road, through the lifting landscape of mountains, the flats of prairie, the slick of moisture and fog on black pavement. I adored it so much that I added it to my book order and taught it last fall in my writing class because it was a story of love, a story set in Omaha, just an hour north of where my students went to school and a place from which many of them hailed, but also because it was written in sparse, evocative prose, a narrative that offered a chance to explore issues of gender, race, and class, against a larger story of love.
Tanya Selvaratnam, author of The Big Lie
The Malady of Death by Marguerite Duras
Marguerite Duras's The Malady of Death is one of the most anti-romantic, sexually charged stories I've ever read. A man offers to pay a woman to stay with him by the sea so he can experience love. Although she is not a prostitute, she accepts. The story is told in a second-person narrative with the man as "you" and the woman as "she," and by the end the "she" strips the "you" down in more ways than one.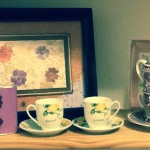 Jenny Vinyl
Persuasion by Jane Austen
The most romantic story I've ever read will probably always be Persuasion.  Jane Austen's tale has no meet-cutes, awful first impressions, or friends slowly discovering they're made for each other.  Rather, it is the story of what happens long after the lovers have parted.  The romance has been requited and has ended.  Time has passed.  Anne and Captain Wentworth are older, wiser, settled.  Readers won't mistake the regrets and quiet longings for the feverishness of new love, but the romance is there, deeper, tested, and true.  Anne still loves Wentworth; there is nothing fleeting about her feelings, which have endured even as she's held little hope.  When they are suddenly and unexpectedly thrown into each other's company again after eight years, their interactions are as butterfly-making as first loves — more so, because the stakes are higher.  We know that Anne and Wentworth belong together; they only parted because of the good, but misguided, intentions of Anne's friend.  As a bonus, Wentworth's letter to Anne is among the most romantic love letters in all literature: "You pierce my soul. I am half agony, half hope. Tell me not that I am too late, that such precious feelings are gone for ever."  Swoon!
Rebecca Brooks, author of romance Above All
Tana French's In the Woods
I know, this is a mystery not a romance, and (spoiler) it doesn't even have a HEA—all of which should make it a terrible choice. But I love how French messes with genre expectations on every page. The developing relationship between Irish detectives Cassie and Rob is so compelling, heartbreaking, and real, it's impossible not to be swept away by the intensity of their friendship-turned-more. I don't think I've ever rooted so hard for a couple to get together, or been so pissed off when one of them inevitably screws it up. I was seriously invested in this relationship from beginning to end.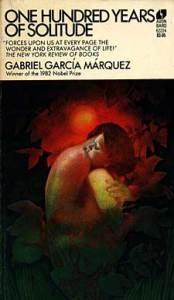 Maureen O'Leary, author of How to Be Manly
One Hundred Years of Solitude by Gabriel Garcia Marquez
I was seventeen in my first year of college, arrived at the jungle of UC Santa Cruz via the concrete and green lawns of suburban mid-eighties Northern California. My love education to that point had been informed by John Hughes movies with their one-liners and worship of pink satin, school dances soundtracked by Huey Lewis and the News, and adult warnings to "not get the engine started in the first place."  In the dorms, people poked at one another in rooms that smelled like dirty socks, using one another politely and bloodlessly, as you would ask someone for a tissue or a piece of gum. In this sterile moment, a professor assigned us to read One Hundred Years of Solitude by Gabriel Garcia Marquez.
I read the whole thing in two days, and in one of the final scenes came to this: "It was a fierce fight, a battle to the death, but it seemed to be without violence because it consisted of distorted attacks and ghostly evasions, slow, cautious, solemn, so that during it all there was time for the petunias to bloom and for Gaston to forget about his aviator's dream in the next room, as if they were two enemy lovers seeking reconciliation at the bottom of an aquarium."
This was when I learned that nothing less would be possible.
Amanda Gale, author of the Meredith series 
A Tale of Two Cities by Charles Dickens
My answer would have to be A Tale of Two Cities. Sydney Carton is so in love with Lucie Manette that he makes the greatest sacrifice of all for her by taking her husband's place at the guillotine. By doing so without her knowledge, he ensures that she will not bear the burden of making that choice and also that he will not live to receive any recognition or thanks. Most important, though, is the fact that this sacrifice makes him feel that his life was meaningful. He's spent a lifetime feeling lost and broken; with this act of love, he is redeemed, and he goes to his death confident with the knowledge that he has made Lucie (his "light") happy.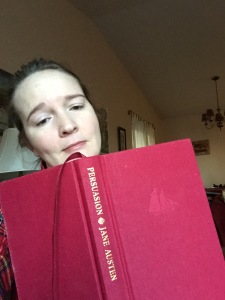 Amy Kathleen Ryan, author of the Sky Chasers trilogy
Persuasion by Jane Austen
I was in my almost mid-thirties, and I hadn't met my husband yet. I'd more or less resolved that I was going to have to be happy without romantic love, and without a family of my own. I had just sold my first novel, and was working on the next, so I was able to imagine a pretty cool future for myself as a single woman, working as a writer, and dedicating myself to my career. But if I'm honest, I was still pretty bummed out about being alone. Then I discovered Persuasion, by Jane Austen, about a single woman who is getting a bit long in the tooth. (Twenty-eight and unmarried! Perish the thought!) The heroine, Anne, is a quiet sort of person, and though her family is populated by silly people, she has a good head on her shoulders. Her long lost love, a man she'd refused to marry back when she thought she'd get a lot of offers, comes back into the neighborhood, and his presence is by turns agonizing for her and titillating. She is forced daily to confront her profound regret at being persuaded not to marry him because of his poor station in life. The quiet way their love rekindles is one of the most moving depictions I've ever read of romantic love, and it made me feel hopeful about second chances. Not long after I read that book, I met the love of my life and married him, and now I've got three beautiful daughters. Just like Anne, I got another chance when it seemed too late.