The Writers Who Read series continues this week with Maggie Messitt.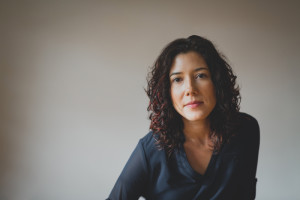 Who are you?
Hi—I'm Maggie Messitt, author of The Rainy Season: Three Lives in the New South Africa. I lived in rural northeastern South Africa for eight years during which time I was an editor, journalist, and the founding director of a writing school for African women. The Rainy Season—a work of literary journalism—introduces readers to the remote bushveld community of Rooiboklaagte and opens a window into the beautifully complicated reality of daily life in South Africa. It tells the stories of three generations in the Rainbow Nation one decade after its first democratic elections. This multi-threaded narrative follows a tapestry weaver in her sixties, standing at the crossroads where her Catholic faith and the AIDS pandemic crash; a middle-aged sangoma (traditional healer) taking steps to turn her shebeen into a fully licensed tavern; and a young man taking his matriculation exams, coming of age as one of Mandela's Children, the first academic class educated entirely under democratic governance.
What are three beloved books you first read before the age of 12?
I had an unusual relationship with books growing up – a love/hate relationship. My mother had six children and I was the last. Reading for her was a necessary escape. And, as my siblings went to school or left the house, she read more and more. Apparently, I didn't like this because I was known to throw her books in the trash or hide them around the house. I never loved to read, but I loved being read to and I loved it when my mother and I would read to one another, alternating chapters. As early as third grade, I started reading the newspaper to my parents in the morning at the breakfast table. The books to which I connected (or have the strongest memory around) before this love-hate relationship turned more toward love included an old raggedy biography from the school library on Wilma Rudolph, the Encyclopedia Brown series, and the Adventures of Huckleberry Finn.
What is one book you are always recommending to friends and family (and maybe the local barista) as an adult?
The House on Mango Street, by Sandra Cisneros, is absolutely the most gifted book on my bookshelf. And, I've also taught it in classrooms, ranging from junior high and university to prison workshops and alternative adult learners.
What is your book kryptonite–those unique elements in a book, beyond just great writing and three-dimensional characters, that make you unable to resist reading?
My kryptonite falls inside books like Behind the Beautiful Forevers, by Katherine Boo, and The Spirit Catches You and You Fall Down, by Anne Fadiman. I disappear inside true stories of cultures or communities other than my own.
What is your ideal time and place to read?
At home, I alternate between being a before-bed-only reader and an all-day on the porch reader. Give me a thunderstorm, a flashlight, a hot cup of tea, an old afghan and a good book and life is pretty much perfect. When I'm on vacation, I like reading in public spaces where I can toggle between people watching and stepping inside another world.
Which books have had the biggest influence on your writing?
I find myself taking away small bits of influence from each writer I read, but the most influential writers in my life have been Maya Angelou, Sandra Cisneros, Thomas French, Jonathan Kozol, Alex Kotlowitz, and Paul Salopek.
How do you balance reading and writing in your life?
I will admit, I'm not very good at this. When I'm in the throws of a book – writing a book, that is – my reading tends to be limited to this subject. I jump down a lot of rabbit holes which is exciting and worthy of my reading time, both leisure and professional. But, when I'm in between projects, I hide inside books that have been accumulating beside my bed and on my staircase. Anyone who walks into my house sees stacks of books in too many places: some stacks for book research, other stacks to explore potential articles or essays, stacks of books inside of which I plan to vacation, and stacks of books for my comprehensive exams. The latter collection, formed three years ago when I started my PhD, are consumed like a marathon, slow and steady, one by one. I'll make my way through them. Eventually. These include literary journalism and South African literature.
Choose your preferred book form: ebook, physical book, or audio book?
I have deep love for audio books, bringing me back to my childhood and long road trips with my mom, but I am also partial to paper (and have a love for all things paper). I can't get as excited with an e-book, but I'm trying.
Do you consciously plan your future reading–i.e., set book goals, keep a TBR list, participate in book challenges or book clubs? Why or why not?
I have never been in a book club and I don't participate in book challenges – mostly b/c I have enough peer pressure in my life. But, I do keep a reading journal and, in some ways, my PhD comps feels like one giant book challenge.
What are you reading now?
Begging to be Black by South African poet and activist Antjie Krog.
An independent narrative and immersion journalist, Maggie Messitt has spent the last decade reporting from inside underserved communities in southern Africa and middle America. Typically focused on complex issues through the lens of every day life, her work is deeply invested in rural regions, social justice, and environmental sustainability. Author of The Rainy Season, Messitt lived in northeastern South Africa for 8 years during which time she was a long-form reporter, newspaper editor, and founding director of a writing school. Since returning to the US, her essays and reportage have been published in Creative Nonfiction, Essay Daily, Memoir Journal, Mother Jones, Narratively (forthcoming), River Teeth, and the Southern Poverty Law Center's Teaching Tolerance magazine, among others. A PhD candidate at Ohio University and a 2015 Scholar-in-Residence at Bowers Writers House, Messitt is currently hard at work on her next book, a hybrid of memoir and investigation, the story of her aunt, an artist, missing since 2009.
You can find out more about Maggie on her website, Facebook page, or Twitter.