With Valentine's Day just around the corner, I asked the authors in the Writers Who Read series, What's the best kiss you've ever read? Here are their choices for favorite lip-locks in the world of literature.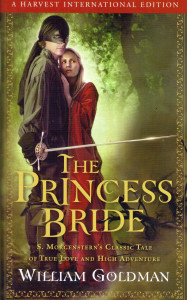 Lisa Barr, author of FUGITIVE COLORS:
"His heart beat faster and faster as Daisy's white face came up to his own. He knew that when he kissed this girl, and forever wed his unutterable visions to her perishable breath, his mind would never romp again like the mind of God. So he waited, listening for a moment longer to the tuning fork that had been struck upon a star. Then he kissed her. At his lips' touch she blossomed like a flower and the incarnation was complete."
― F. Scott Fitzgerald, The Great Gatsby
Sorry, Millennials —I'm envisioning Robert Redford, not Leonardo DiCaprio. I read this exceptional novel for the first time my junior year in high school, and I felt an immediate sensual literary rush course though my body. It was the kiss that launched a thousand books for me. The romance, the passion, the otherwordly intensity—I would pursue this kiss in my own life, my own imagination. Ahh, the handsome, debonair, mysterious Jay Gatsby whose carefully constructed facade fell away when his lips met Daisy's. There are other memorable kisses that came close —a Judy Blume "Age of Innocence" kiss, an Erica Jong "reckless abandonment" kiss, a Gustav Klimt entwined gilded "kiss"—but the eternally binding Gatsby/Daisy kiss is the one that has lingered for four decades in my soul.
Emma Barry, author of PARTY LINES:
"I stood miserably, holding my room key. If I'd been less of a coward, I thought, I'd have asked him to stay. Another man might have stayed anyway, whether I'd asked him or not. But not Rob.
Rob was always a gentleman.
Five paces off, he stopped dead in the corridor, still with his back to me.
Then, as it had on that first night in Eyemouth, when I'd seen him coming to shore on the lifeboat, his dark head turned slightly, as though he'd just heard something. I heard the heavy exhale of his breath.
And in one sudden motion he turned and came back, and the force of his forward momentum swept me up along with it, bringing me up hard against the closed door of the room at my back. With his hands on my shoulders, his face filling all of my vision, his eyes locked with mine, Rob said softly, 'Not always.'
And lowered his mouth to my own.
He was right. He didn't kiss me like a gentleman. He kissed me like a man who had been taken to his limit and beyond it, with a wordless, urgent passion that made anything but breathing seem impossible; and even breathing wasn't all that easy."
― Susanna Kearsley, The Firebird
My vote is for Nicola and Rob's kiss in Susanna Kearsley's The Firebird. It's a bloody brilliant kiss because before they've even touched, they've shared this incredibly intimate thing. The entire book, Nic is so afraid of using her powers, so afraid of appearing weird, and Rob respects that boundary. But here, she doesn't want him to and he doesn't, and it's the perfect culmination of all the tension that's been simmering between them for hundreds of pages. And can we take a moment and enjoy the amazing paragraphing? The writing itself understated and beautiful, with the very punctuation enacting the restraint giving way to desire. I want to sit at the foot of the master and soak up Kearsley's amazingness–and maybe kiss some handsome Scotsman while I'm at it.
Jason Hough, author of ZERO WORLD:
"Well, this one left them all behind."
―William Goldman, The Princess Bride

The answer that came to me immediately is William Goldman's The Princess Bride, when Westley kisses Buttercup before leaving to seek his fortune.  Like the rest of the book, the kiss (and the lead up to it) brims with charm and heart and just the right touch of humor. Wonderful stuff.
Tellulah Darling, author of GET REAL:
I'm a sucker for the "brainy overlooked female gets noticed by hot rake" trope in historical romances. And one of my favourite kisses comes from just such a book: A Week to be Wicked by Tessa Dare. The main character Minerva is feisty and fabulously coming into her own. This kiss is but a milestone on that journey, but what great milestone it is. Yay for women taking what they want!
'"'Honestly? When I look at you …' His thumb stroked her lower back. 'I think to myself something like this: God only knows what trials lie down that path.' She twisted in his embrace, pushing against his arm. 'Let me go.'
'Why?'
'So I can hit you.'
'You asked for honesty.' He chuckled, but kept her close. 'This … this struggle is precisely my point. No, you don't fit the beautiful, elegant, predictable mold. But take heart, Marissa. Some men like to be surprised.'
Marissa?
She stared at him, horrified. And thrilled. And horrified at being thrilled. 'You. Are. The most–'
A bell jangled. The Bull and Blossom's door swung open, and a handful of giggling village girls tumbled forth, riding a wave of music and warmth. Minerva's breath caught. If the girls turned this way, she and Payne would be seen. Together.
'Surprise,' she whispered.
Then she pressed her lips to his."
―Tessa Dare, A Week to be Wicked
Maureen O'Leary Wanket, author of HOW TO BE MANLY, THE ARROW, & THE GHOST DAUGHTER (Coffeetown Press, July 2016):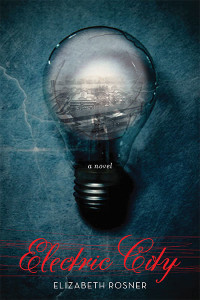 My literary love moment comes from Elizabeth Rosner's literary novel Electric City (Counterpoint Press 2014). This is one of my favorites because the relationship builds over a tremendous amount of time. When the characters finally unite there is a feeling of divine rightness about it. It's a deeply satisfying moment in the novel, and so beautifully written that it bears reading and re-reading.
"Time bending. Sophie felt utterly calm and crazily jangled, her breath caught by the edge of release. Moths at an illuminated window. Leaves in the wind. Every promise returning to the truth."
―Elizabeth Rosner, Electric City

Really, that's just how love is supposed to feel.