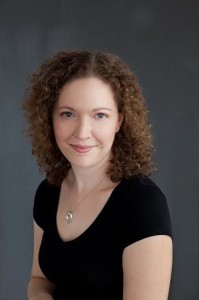 Our Writers Who Read series continues this week with novelist Stephanie Feldman.
Who are you?
I'm a fiction writer from the Philadelphia area. My first novel, The Angel of Losses, literary fiction with a fabulist bent, is out this week. It explores the intersections of family secrets, Jewish myths, the legacy of war and history, and the bonds between sisters.
What are three beloved books you first read before the age of 12?
I don't revisit many books from my childhood. I loved to read but was often left unsatisfied—"kid" books were unchallenging, and the "older" books presented to me, like Nancy Drew and Anne of Green Gables, were a little too old-fashioned to stick with me as favorites.
That said, Maniac Magee was the first book to ever make me cry. There's The Phantom Tollbooth. Sweet, sad, weird–everything I love in a story. I loved Christopher Pike's books. He's the author I was reading nonstop before taking the leap to "grown-up" fiction. I re-read one recently (I won't say which) and was disappointed by the politics in it, something I didn't pick up on as a kid. Now I'm afraid to re-read the others.
What is one book you are always recommending to friends and family (and maybe the local barista) as an adult?
Everyone, go read The Orphan Master's Son by Adam Johnson! It's so captivating and smart and sweeping and enlightening. I read it just before it came out (thanks, Librarything!), and became an early cheerleader. The book went on to win the Pulitzer, and I felt vindicated but not satisfied–I still want more people to read it.
What is your book kryptonite–those unique elements in a book, beyond just great writing and three-dimensional characters, that make you unable to resist reading?
Books with ambitious and lyrical language. Books with ghosts. Books with young women wreaking havoc (for good or ill).
What is your ideal time and place to read?
Any time I can steal for reading is ideal! The only time I usually don't read is at night. I have a young child, and by evening, my brain is too fried. When I lived in New York, I loved reading on the subway, and I still look forward to reading on trains. We just got a new, ultra-comfortable chair that looks out on the backyard—a perfect reading spot—but I spend more time staring longingly at it while I wash dishes than actually reading in it.
Which books have had the biggest influence on your writing?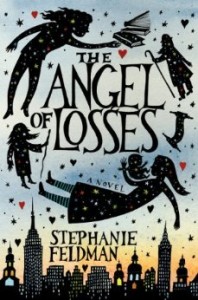 Tonto and the Lone Ranger Fist Fight in Heaven by Sherman Alexie was an important book for me. I wanted to write character-driven, poetic, socially conscious stories (I still do), and all of the examples my writing teachers presented were strictly realist. I love to read realism, but as a writer, I find it limiting. It's just not my voice. That collection showed me there's a way to do all the things I want to do as a writer.
How do you balance reading and writing in your life?
I'm always trying to write more and read more. I find that they feed each other. The more great books I read, the more excited I am to write, and the more time I spend writing, the more I look forward to giving myself over to someone else's story for a while.
Choose your penned poison: ebook, physical book, or audio book?
Physical book, all the way. I wish I could do ebooks—so much more convenient!—and I try now and again, but it's just not a comfortable reading experience. I don't listen to audio books. I'm a visual learner, and information doesn't stick as well when I'm listening.
Do you consciously plan your future reading–i.e., set book goals, keep a TBR list, participate in book challenges or book clubs? Why or why not?
I keep a loose to-read list—more of a way to remember interesting books for the future—but otherwise I don't impose goals on my reading. I go with the flow. Maybe this is the same reason I've never joined a book club. I only want to read books that are exciting to me, when they're exciting to me. There are too many books out there to read someone else's choice grudgingly.
What are you reading now?
I'm finishing Submergence by JM Ledgard. It's fantastic. The novel is about two lovers, their meeting in a French resort, and their subsequent individual journeys to the Arctic—she's a scientist studying the deepest parts of the ocean—and Somalia—he's an intelligence officer, quickly kidnapped by jihadists. It moves between their stories, with digressions about history, art, religion, and the science of life. The first book in some time that I really could not put down.
Stephanie Feldman is a graduate of Barnard College. She lives in the Philadelphia area with her husband and daughter. The Angel of Losses is her first novel. You can find out more by visiting her website or following her on Twitter. You can purchase the Angel of Losses at Barnes & Noble or Powell's, among other stores.