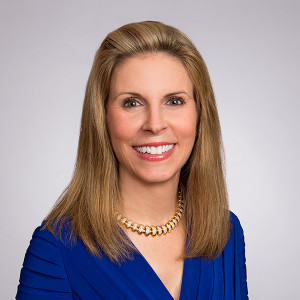 The Writers Who Read series continues this week with Jane Carter Barrett.
Who are you?
My name is Jane Carter Barrett and I attended Duke University and the University of Texas School of Law. Although I was born in Maryland and raised in New York, I currently live in Austin, Texas with my family. I continue to dabble in the legal field, but strongly prefer to run, swim, write, play the harp and, of course, read a good book. In February, I published my first novel, Antonia Barclay and Her Scottish Claymore, which is a romantic comedy that mixes adventure and history with light-hearted humor.
Which book or series was your gateway into the world of reading?
When I was very young, the Laura Ingalls Wilder Little House series was one of my favorites to read. As I grew older, the English classics drew my interest, especially Jane Austen, Charles Dickens, the Bronte sisters, Thomas Hardy, Catherine Cookson, Agatha Christie, and John Galsworthy. As for American authors, Margaret Mitchell, Edna Ferber and David McCullough are particular favorites. I also love anything historical (my major at Duke) and enjoy period pieces that blend fact and fiction.
Nowadays, what makes you crack open a book instead of pressing play on your favorite Netflix show?
In general, I would rather read a book than watch TV, because I love words, especially the printed word. However, I adore the Miss Fisher's Murder Mysteries series put on by the Australian Broadcast Corporation. The story is set in 1920's Melbourne and full of sharp-witted dialogue, marvelous acting, intelligent and well-developed characters, gorgeous scenery, and absolutely the most phenomenal costume designs I've ever seen—and I'm not even into clothes!  But circling back to books, any book with a really good story is the best reason to crack it open and dig right in! Oftentimes I find that biographies, autobiographies, and the "fact/fiction blend" genre provide the most riveting and compelling stories. I recently finished Lady Antonia Fraser's autobiography and thoroughly enjoyed it.
Which authors are auto-buys for you? Why?
David McCullough, Lady Antonia Fraser, John Grisham (for the lawyer in me), and MC Beaton (the Agatha Raisin and Hamish Macbeth series) are definite auto-buys for me. Scottish author Rosamunde Pilcher and the late great Irish author, Maeve Binchy, are also particular favorites. I miss Maeve terribly, but I'm grateful to her husband who somehow manages to find more of her material to publish!
What is your book kryptonite–those unique settings, tropes, or character types that make you unable to resist reading?
Throw anything at me about Scotland or the Scots, and I'll devour it, but I'm always drawn to a great story with strong character development, no matter the setting or topic.
What is your ideal time and place to read?
Nighttime is my ideal time to read and it helps settle me down, too. On the other hand, I have to be careful with certain books, like Grisham's, and not read it immediately before bedtime or I run the risk of having vivid, disturbing dreams. I also look forward to traveling, because it affords me the opportunity to read with fewer distractions and limitations.
Are you a re-reader? Why or why not?
Oh, yes! I re-read constantly. I recently re-read a wonderful book by Paul Harding called Tinkers that is one of the most beautiful and captivating pieces of writing I've ever encountered. I think re-reading is extremely valuable with regards to more complex, multi-layered books such as Tinkers. It's taken me several reads to understand the story fully as well as to comprehend the depth of emotion experienced by the characters and the motivation behind their actions. Viktor Frankl's Man's Search for Meaning is another book I've re-read so many times I've lost count.
Which books have had the biggest influence on your writing?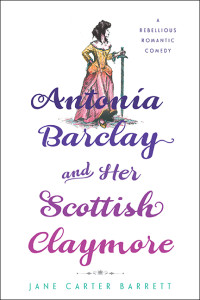 The Princess Bride and Pride and Prejudice are the two novels which most inspired me to write Antonia Barclay and Her Scottish Claymore. I attempted to blend the outlandish and over-the-top humor of Goldman's book with the language, subtle wit and romantic themes of Austen's. I have no idea if I succeeded, but nevertheless gave it my best shot and had a lot of fun in the process.
What makes a book a satisfying read for you?
Any book that is absorbing, thought provoking, and well written is a satisfying read for me. As I mentioned above, the confluence of a compelling story and solid character development instantly captures my attention and keeps me reading to the very last word. I know if it's a good read if I think about the story throughout the day, even when I'm not reading, and look forward to immersing myself back into it at the end of the day.
What are you reading right now?
Currently, I'm reading Wings on My Sleeve by Captain Eric Brown and The Death and Rebirth of the Seneca by Anthony F.C. Wallace, both non-fiction. Next on my list is a novel by actor Sean Patrick Flanery called Jane Two. It was just released and I'm looking forward to attending his book signing at Book People in Austin next week!
~
Jane Carter Barrett attended Duke University and the University of Texas School of Law. She lives in Austin, and loves to read, write, and play the harp. Mary Queen of Scots and Jane Austen have been lifelong subjects of fascination for her. Antonia Barclay And Her Scottish Claymore is her debut novel.
You can find out more about Jane on her website or Facebook.