CRAZY, SEXY, GHOULISH: A HALLOWEEN ROMANCE (Crazy, Sexy, Ghoulish Book 1)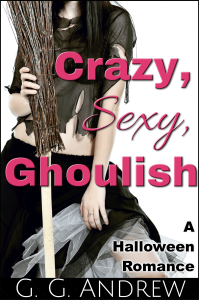 Check it out now for FREE:
Amazon
Barnes & Noble
iBooks
Kobo
A zombie. A vampire. A witch. Nora Travers is none of these things.
But the former mean girl has to hide behind costumes if she wants to scare the pants off Brendan, the horror geek with the power to make or break her haunted house. Because Brendan is the nerd Nora used to torment in middle school. But now he's all grown up and so scary hot, even her zombie heart starts beating.
And he's looking a bit too long at her bloody fishnet stockings.
Nora has to be everything she's not this Halloween so she can hide her true self and terrify Brendan. Not to mention protect her heart.
Because what happens when he realizes she's a monster behind the mask?
CRAZY, SEXY, GHOULISH is 22,000-word gothic romantic comedy novella. Called "sweet, smart, sexy, and funny," it's the perfect length to read on a chilly October evening–and beyond.
Go here to read more, including an excerpt.

SCARY, LOVESICK, FOOLISH: A HALLOWEEN ROMANCE (Crazy, Sexy, Ghoulish Book 2)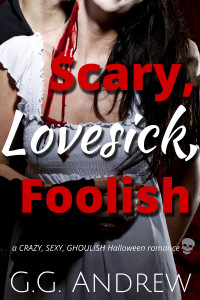 Check it out now:
Amazon
Barnes & Noble
iBooks
Kobo
It was a question he had to ask…

Brendan Forrester loves his girlfriend, Nora. Like can't-live-without-her, Gomez-to-her-Morticia-Addams loves her. But when he asks her for more, he can't help but notice the look of fear in her eyes. Then a ghost from their past shows up at the horror festival they're both in, and Nora starts to change. Soon Brendan is remembering things he'd rather forget–including the voice of a certain girl he thought they'd long since vanquished.
It was a chance she couldn't pass up…
When Nora Travers is offered a part in a horror one-act directed by the daughter of a Hollywood bigwig, she knows she can't miss the chance–even if it means competing against her longtime boyfriend and getting back in touch with the mean girl she swore she'd never be again. But the past doesn't want to stay buried, and soon Brendan–her usually smart, adoring boyfriend–can't seem to stop sneaking suspicious looks at her. Or spying on her kissing scenes with her new co-star.
It's making them both wonder: do they have what it takes to make it through another Halloween?
SCARY, LOVESICK, FOOLISH is the sequel novella to CRAZY, SEXY, GHOULISH, but you can read either as a standalone. If you dare.
Go here to read more, including an excerpt.
JADED, BEARDED, WOLFISH: A HALLOWEEN ROMANCE (Crazy, Sexy, Ghoulish Book 3)
Buy now for just $0.99!
Amazon
Barnes & Noble
iBooks
Kobo
Zach wants nothing to do with girls.
It's what happens when you've been unlucky in love.
But the Haunted Shack's werewolf is in for a surprise when he finds out his new furry co-worker is female.
And pretty.
And perky.
Good thing she only dates hipsters.
Too bad he's starting to need her more than he'd like to admit.
Go here to read more, including an excerpt.
GRAFFITI IN LOVE (Love and Lawbreakers, Book 1)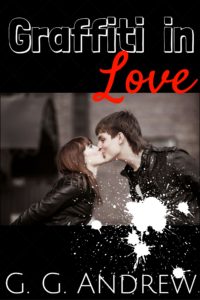 Check it out now:
Amazon
Barnes & Noble
iBooks
Kobo
KaveMan is a London graffiti artist–world famous, wealthy, brilliantly creative. And Laurel Xavier hates him.
Laurel, a laid-off city planner, is bitter from compromising her dreams and still losing her sensible job. So when she gets a glimpse of the mysterious KaveMan, whose dream is apparently painting others' property in her hometown of New Haven, she's determined to find him, unmask him, and ruin his so-called career–even if it means losing some shoes and self-respect in the process.
But why does chasing KaveMan make her feel more alive than she's felt in years?
KaveMan isn't used to sharing his real self, let alone his real name. But when he's caught by Laurel Xavier, he starts to realize the one woman he yearns to whisper his secrets to is someone who would scream his identity from the highest rooftop. That would mean the end of his work, his passion. It can't ever happen.
Unfortunately, he bloody well can't seem to stay away from her.
Go here to read more, including an excerpt of the book.
STOLEN IN LOVE (Love and Lawbreakers, Book 2)
Check it out now:
Amazon
Barnes & Noble
iBooks
Kobo
Kim Xavier steals things. She can't help it. Recovering from her shoplifting addiction has never been easy, but she's giving it a shot. When she comes home to a ransacked apartment, Kim knows she's finally taken the wrong thing from the wrong person. And she can't tell the police–especially not the cop whose heart she broke months ago.
Scott Culpepper wants Kim Xavier. He can't help it. Ever since he met the smart-mouthed woman while on patrol in New Haven, he hasn't been able to get her or her red lips out of his mind. Unfortunately, she's also got a police record, and the single dad has learned the hard way not to get involved with unpredictable women.
But when Kim is threatened by someone selling information used to harass women online, Scott steps up to keep her safe–even if it means spending more time with her than he should. The two work to unravel the case, which leads them from the dirty underbelly of the Ivy League to posh preschool parties to a drug dealer who can quote Kerouac. Though the biggest danger may be Kim stealing the very thing Scott can't afford to lose: his heart.
Go here to read more, including an excerpt of the book.
SOMEWHERE WARM: A NEW YEAR'S EVE SHORT ROMANCE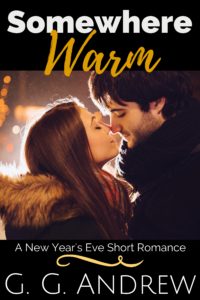 Check it out now for just $0.99:
Amazon 
Barnes & Noble 
iBooks 
Kobo
What if you fell for your best friend's ex—the one that had made her life a living hell?
All Zoe had to do was pick up a box of her best friend Haley's things from her awful ex-husband, Evan.
She didn't expect her car to get hit by a snowplow. She didn't expect for the Maine snowstorm to start early. She didn't expect to be stuck inside Evan's cabin—alone with him—on New Year's Eve.
And, most of all, she didn't expect to come undone by the heat in Evan's eyes.
Go here to read more, including an excerpt.
GHOST FIRE (Paige Tyler's DALLAS FIRE & RESCUE KINDLE WORLD)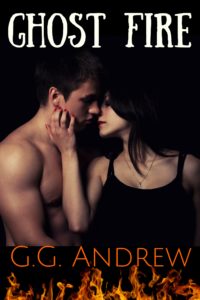 Get it now!
When tenacious writer Laney Stonewater ropes firefighter Lucas Moore into staying overnight at the supposedly haunted Cattleman's Crossing Inn, both of them will get more than they bargained for. The inn was the site of a blaze that killed a man 20 years ago and left Lucas with a strange burn mark on his arm and memories he'd rather forget. Along with a psychic, the victim's widow, and an amateur ghost hunter, Laney and Lucas set out to learn if Cattleman's Crossing went up in flames due to a simple mistake…or something much more sinister.
As the night grows darker–and the inn grows warmer, stranger, and more surreal–Laney and Lucas discover they've got a connection that burns as hot as any blaze and could have staying power beyond the haunted walls of the inn.
But first they must survive the night…
Go here to read more, including an excerpt.
Amazon
World Weaver Press
Barnes & Noble
iBooks
Kobo


Paperback available at World Weaver Press.
Covalent bonds aren't just about atoms sharing electron pairs anymore—it's about the electricity that happens when you pair two geeks together. This anthology celebrates geeks of all kinds (enthusiasts, be it for comics, Dr. Who, movies, gaming, computers, or even grammar), and allows them to step out of their traditional supporting roles and into the shoes of the romantic lead. Forget the old stereotypes: geeks are sexy.
Featuring nine stories ranging from sweet to hot, by authors G.G. Andrew, Laura VanArendonk Baugh, Tellulah Darling, Mara Malins, Jeremiah Murphy, Marie Piper, Charlotte M. Ray, Wendy Sparrow, and Cori Vidae, Covalent Bonds is a chance for geeks get their noses out of the books, and instead to be the book.
Go here to read more, including an excerpt of my story in the collection, Girl Meets Grammarian.
UNDER YOUR SPELL: A ROMANCE BOXED SET OF MASKED BALLS, HAUNTED GARDENS, MAGIC, AND MORE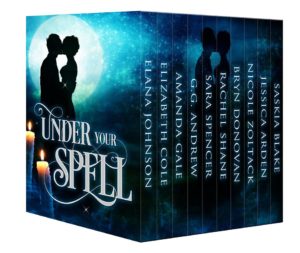 Order now from Amazon for a special price of $0.99!
Fall under the spell of ten up-and-coming romance authors. When the clock strikes midnight on Halloween, you'll want to read every one of these all-new, original novellas. From enchanted gardens to mystic curses, you'll find something to make your spine shiver and your heart beat faster. Fall in love with a cursed werewolf, a heartbroken ghost, a true southern gentleman, and many more. There's something for everyone, with contemporary romance, historical romance, paranormal and shifter romance.
Everyday is Halloween with this spellbinding collection!
Go here to read more, including an excerpt of my novella in the set, To Hell with Love.
~
Join my mailing list to be one of the first to learn when books are available, along with sneak peeks at stories and covers!