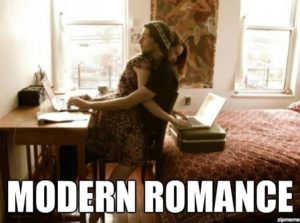 If you share my love of books and offbeat romance, join my mailing list! See the easy signup form on the right.
My mailing list subscribers get free stories and scenes that are not available anywhere else, including bonus scenes to my Halloween romances Crazy, Sexy, Ghoulish and Jaded, Bearded, Wolfish, and A Taste of Ambrosia, a short romance set in 1963. I send out newsletters every two weeks with these free scenes and stories, recipes, book news, cover reveals, blog posts, and random photos of things I've seen or done.
If you're a book nerd who adores funny love stories on the page and screen, it'll totally be in your wheelhouse.
If you sign up, you'll be among the first to know about upcoming books and covers–not to mention in the group with access to free stories! It's my thank you to you for being completely awesome. (Because you are.) And it'll all be spamless: I'll never share your address with any third parties.