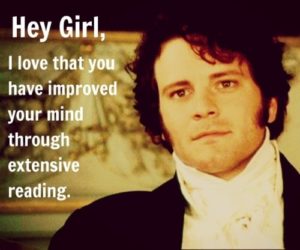 Thanks so much for visiting my website! I'm thrilled to have you here. I write funny, flirty, and smart romantic comedy, and I aim to make readers laugh and swoon with all my stories.
If you're new, feel free to check out my books and my latest blog posts. If you want to find out more about me, you can read the About G.G. page, and/or follow me on Facebook or Twitter.
I also have a fabulous mailing list! My mailing list subscribers get free stories and scenes that are not available anywhere else, including bonus scenes to my Halloween romances Crazy, Sexy, Ghoulish and Jaded, Bearded, Wolfish, and A Taste of Ambrosia, a short romance set in 1963. I send out biweekly newsletters to my lovely list with recipes, book news, special discounts, reading recommendations and my BookBub lists, fun questions and polls, and pictures of Colin Firth and cats. Go here if you want to join in the fun!