Happy March! I'm sharing two exciting things in celebration of the (almost) springtime: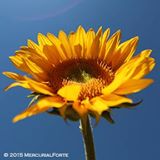 *Today the SMART & SEXY SPRING GIVEAWAY begins. I'm part of this group of authors writing smart, sexy romance who are holding a month-long Facebook party with chances to win free books and other prizes every single day–including a Kindle Fire at the end of March! Please like the page to join the party, especially if you've been wanting a new Kindle… or simply want to ring in spring by getting your book on!
*In related news, I now have a Facebook page. I'll be sharing book news, Writers Who Read interviews, blog posts, and other fun things there, so please like the page if you'd like to read more about romance, books, Writers Who Read, or my thoughts on the latest monster movie.