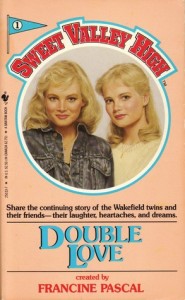 I'm over on romance site Lady Smut today, talking about Sweet Valley High, like you do. Check it out:
Six Ways Sweet Valley High Lied to Us
Did you read Sweet Valley as a kid, too? I love talking about it. Pop over and comment what you think!
I also posted recently on Lady Smut about why I love novellas, with recommendations for the favorite short, hot stories I've read (or are sitting at the top of my TBR).