Happy November!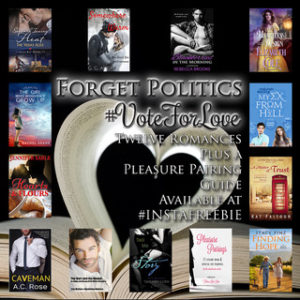 I've been a little MIA on the blog lately, due to doing more freelance writing, promoting my Halloween romance series, and life-happenings (oh, those pesky life-happenings).
But I'm so excited for November, which has three awesome things going for it:
Thanksgiving
The return of Gilmore Girls
These awesome giveaways of free books I'm about to share with you.
*I'm in a group giveaway on Instafreebie called Forget Politics #VoteforLove. Because whatever your political persuasion, if you're like me, you are just plain tired of this election. Vote on Tuesday, but before and after, grab some of these free romantic reads. The full list is here, and includes contemporary romances, historical, YA, romantic comedies, and my New Year's Eve short story Somewhere Warm.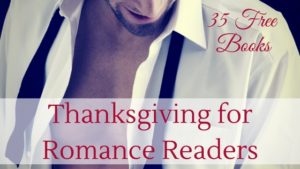 *Later in November is Thanksgiving, of course, and I'm in another of these fantastic Instafreebie giveaways, Thanksgiving for Romance Readers. This one's all about being grateful for the love (and heroes) in our lives and offers over 30 romances for some lucky readers. Go here for the full list, which again spans a range of genres to please every reader of love stories!
I have a feeling November is going to be a great month…