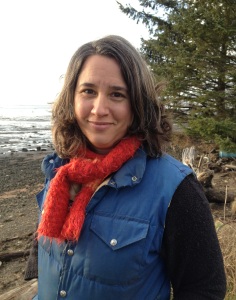 The Writers Who Read series continues this week with novelist Nancy Slavin.
Who are you?
I'm a mom, writer, educator, editor and publisher, but not necessarily in that order. My literary novel, Moorings, came out in 2013 and I've got others in the works. People can find me at http://nancyslavin.com or on Twitter @NancySlavin1.
What are three beloved books you first read before the age of 12?
My three beloved books as a young person were Little Women, of course, by Louisa May Alcott, but also, Henry Sugar and 6 Other Stories by Roald Dahl, and Danny the Champion of the World by Dahl. Those books can give you a hint of how old I am.
What is one book you are always recommending to friends and family (and maybe the local barista) as an adult?
There's really never an "always" book for my recommendations, as I seem to cater my ideas to those who may "need" a certain book, in my humble opinion. But for a long time, my "always" book was The River Why by David James Duncan.
What is your book kryptonite–those unique elements in a book, beyond just great writing and three-dimensional characters, that make you unable to resist reading?
Authors who play with language and have a mastery of language are the kinds of books to which I'm drawn. Beyond great writing, I connect with those authors because their deep devotion to language means that their words, metaphors, and, ultimately, their conflicts center on the struggle and the importance of learning to love one another.
What is your ideal time and place to read?
I love reading at night, in my super-cozy bed, when my partner is home (but in another room so I don't keep him up) and my child is miraculously asleep in her bed. Those nights when I have time and space and a book so good it keeps me awake are rare treasures.
Which books have had the biggest influence on your writing?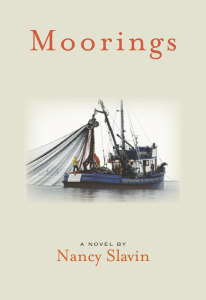 As a young person, my parents realized I loved poetry. One of the first of many poetry collections they gave me was Shaker, Why Don't You Sing, by Maya Angelou, which helped form me as a young girl. I had an amazing high school English teacher, Mr. Rick Goodale-Sussen, who was an Americanist; he introduced me to Walden by Henry Thoreau and The Great Gatsby by Fitzgerald, among others, but those two books gave me my life's journey of unraveling the myth of the American Dream. Also, because of Suss, as I called him, I became an English major, and in college, I loved trying to imitate the poems in The Blue Estuaries, by Louise Bogan, and I got a lot out of bell hooks' Ain't I a Woman, in terms of understanding Westernized culture in a fair way. And now I'm an English Lit. instructor, so a lot of classics and canonized literature are still big influences, which is a little old school, I know. But, for example, Hamlet by Shakespeare teaches me new things each time I teach it about language, and conflict, and interpersonal struggle.
How do you balance reading and writing in your life?
I don't feel balance in my life, ever, especially with the advent of the Internet and social media, which only adds to the daily frenzy. On any given day, I'm usually reading a student paper or story, an editing job, an essay, book or series of poems for my classes, and reading a book for pleasure that may take me months to finish. I also always have writing projects going – I do something for my own creative writing life in the early morning, usually after journaling a few pages in a notebook. I try every day to write something, either on a big project like a book, or something smaller (like this post!) or a poem or an essay I've been wanting to write or saw as an intriguing prompt. I don't get too caught up in pushing myself to write on a project that is nothing but struggle – I put it aside for a while and work on something else. Then, in the afternoon, I'll write a lesson plan for school or one of my freelance or volunteer jobs, plus queries, proposals, and grant requests. I see a mess, not balance, but reading and writing are both something I do every single day.
Choose your preferred book form: ebook, physical book, or audio book?
I was against e-reading devices for a long time, but I have to say now I like my silly device because I can read at night, in bed, and not use a light. However, a good old musty book is still my preferred form because a real book helps me feel intimately connected to another human being. My device will never accomplish that.
Do you consciously plan your future reading–i.e., set book goals, keep a TBR list, participate in book challenges or book clubs? Why or why not?
For an English instructor, I'm a colossally slow reader, thus I don't participate in clubs that make me finish a book by a certain time. I have books piled on my shelf as "to read" and sometimes they get picked, sometimes another book pre-empts what's on my self. I definitely believe reading books is a spiritual experience –  I always seem to read the very book I needed to read at the exact right time. The more surprising the experience, the better.
What are you reading now?
Well, by the time this post gets up, my book surely will have changed, but right now, I'm reading Carry the Sky by Kate Gray (Forest Avenue Press, 2014). The books weaves poetry and story quite well, with characters that are odd and flawed, but with beautiful language and a good storyline. I'll be thinking about Gray's book for some time after I'm done with the last page, and that why I read.