The Writers Who Read interview series continues this week with Jessica Goodfellow. Welcome, Jessica!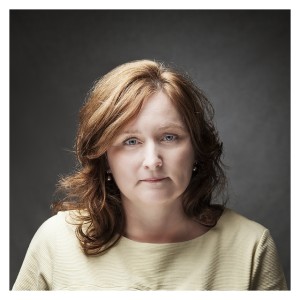 Who are you?
I'm a poet living in Japan who misses being enveloped in the English language. Books and podcasts are what I use to ease that longing. I'm the mother of two bilingual bicultural teenagers, wife to a super-busy yet supportive guy, and a lecturer at a Japanese university. I'm also a walker and an aspiring weaver and an essayist and a lucid dreamer. I'm a big fan of Thai food and Turkish food.
My first book, the chapbook A Pilgrim's Guide to Chaos in the Heartland, is about the cross section of science and belief. Next I wrote about how married partners are a mystery, are even alien, to each other, in The Insomniac's Weather Report. Then, in Mendeleev's Mandala, I revisit how the historic developments of language, science, and religion shape the world we live in. Recently I finished a manuscript WHITEOUT about my uncle's death on Denali, in what was, at the time, the worst climbing accident in US history. It is currently seeking a publisher.
Which book or series was your gateway into the world of reading?
When I was a child, I read a book about a girl growing up in the Soviet Union who had her heart broken and then cut off her hair. And a poem in a Scholastic anthology about a child who drank Drano. After that, I was always looking for more of the same, and not finding it, but the looking took my reading many different ways. But unfortunately I don't remember the titles (or authors) of either piece.
Nowadays, what makes you crack open a book instead of pressing play on your favorite Netflix show?
I am not interested in television or movies generally, and watch less than an hour a week (often no TV at all). This could be because I live in Japan, and I'm not interested in local TV shows or movies. I can get US TV fairly easily, but don't bother, as nothing I'm aware of is as interesting as a book. For me, the biggest competitor for my reading time is my podcast-listening time. I listen to a ton of poetry- and book-related podcasts, as well as science podcasts, and sometimes I overdo on those and end up not having enough reading time.
Which authors are auto-buys for you? Why?
Poets Anne Carson, Cole Swensen, and Sarah Vap because they make me want to be a better poet, by their innovation. Poet Charles Wright because of the way he approaches his obsessions without becoming sentimental. Novelist Haruki Murakami because of the flatness of his voice while still being fantastical. Writers Lydia Davis and Jeanette Winterson because their voices are so compelling, their edges are so flexible.
What is your book kryptonite–those unique settings, tropes, or character types that make you unable to resist reading?
I have a thing for bank robbers, and bank robberies. I like poetry that uses mathematical and/or scientific imagery well, or that references technical tools. And books which have the following words in their titles will get a second look from me: zero, salt, gravity, crow, roof, box, paper, north, hunger.
What is your ideal time and place to read?
I especially like to read in bed in the evening. But like most serious readers, I'll read any time and any place that I can.
Are you a re-reader? Why or why not?
For prose, not really. Because there's still so much to read that I haven't gotten to. And because I can be disappointed by a book that was important to me in the past, when my needs were different. But for poetry, I do reread the ones that inspired and delighted me the first time around, and am rarely disappointed.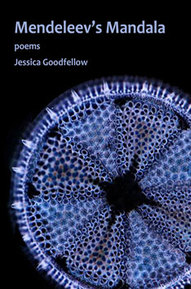 Which books have had the biggest influence on your writing?
Italo Calvino's Cosmicomics. Mark Strand's Blizzard of One. Carole Maso's The Art Lover. David Bayles & Ted Orland in Art and Fear: Observations on the Perils (and Rewards) of Artmaking. Anne Carson's Plainwater and Glass, Irony and God. Louise Gluck's The Wild Iris. Thom Satterlee's Burning Wyclif.
What makes a book a satisfying read for you?
In the last decade, I've stopped reading everything till the finish because I get bored. I've read thousands of books in my life, and if there isn't something interesting in a book for me, something completely new, I don't want to read it. I'm just getting too old for that. I'm particularly interested in formal and spatial innovation, as in Mark Danielewski's House of Leaves, for example, or David Markson's experimental erasing of the boundaries between genres, his making of lists and borrowed text into novels. But there's also that line when experimentation exists for its own sake (which is okay by me, but not by everybody) but then fails to support the integrity of the piece (which is not okay by anyone, me included). I'm also interested in new subjects, but those are harder to come by.
What are you reading right now?
Karen Armstrong's A History of God, Leslie Marmon Silko's Almanac of the Dead, and Laura Kasischke's The Infinitesimals.
~
Jessica Goodfellow's books are Mendeleev's Mandala (Mayapple Press, 2015) and The Insomniac's Weather Report (Isobar Press, 2014). Her chapbook, A Pilgrim's Guide to Chaos in the Heartland, won the 2006 Concrete Wolf Chapbook Competition. Her work has appeared in Best New Poets, Verse Daily, and NPR's The Writer's Almanac. Jessica received the Chad Walsh Poetry Prize from the Beloit Poetry Journal, as well as the Linda Julian Essay Award and the Sue Lile Inman Fiction Prize, both from the Emrys Foundation. Her work was made into a short film by Motionpoems (May 2015) and screened at the Minneapolis/St Paul International Film Festival and AWP 2015. Jessica has graduate degrees from Caltech and the University of New England. She lives and works in Japan.