The Writers Who Read series continues this week with Michelle Falkoff.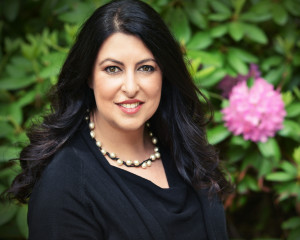 Who are you?
Michelle Falkoff, author of PLAYLIST FOR THE DEAD. I live in Chicago and teach legal writing at Northwestern (most of the time) and creative writing at the University of Chicago (once in a while).
What are three beloved books you first read before the age of 12?
Ellen Raskin's THE WESTING GAME, Susan Cooper's THE DARK IS RISING, and Katherine Patterson's JACOB HAVE I LOVED. Of course, as soon as I send this I'll remember a whole bunch more that I'm mad about not including.
What is one book you are always recommending to friends and family (and maybe the local barista) as an adult?
Donna Tartt's THE SECRET HISTORY.
What is your book kryptonite–those unique elements in a book, beyond just great writing and three-dimensional characters, that make you unable to resist reading?
Don't think less of me, but I love me a good sociopath. More broadly, I love unreliable narrators and mysteries. GONE GIRL was a trip, and I loved E. Lockhart's WE WERE LIARS.
What is your ideal time and place to read?
Ideal=on a beach, all day. Realistically, my favorite two places to read are in bed before I go to sleep and in the corner of my couch on a weekend afternoon.
Which books have had the biggest influence on your writing?
That question is just too hard. Everything I read has some influence, no matter how small, and that influence is really difficult to quantify. There are books that have helped on the technical level–Anne Lamott's BIRD BY BIRD and Stephen King's ON WRITING come to mind, though John Gardner's books are also in there. There are books that make me want to be more innovative and creative–Nabokov's PALE FIRE, Kevin Brockmeier's THINGS THAT FALL FROM THE SKY, Kelly Link's STRANGER THINGS HAPPEN–and books that are such accomplishments that they make me think I'll never be good enough–Marilynne Robinson's HOUSEKEEPING, David Foster Wallace's INFINITE JEST.
How do you balance reading and writing in your life?
I make reading a priority–I have to read something every day in order to feel human.
Choose your penned poison: ebook, physical book, or audio book?
My heart belongs to physical books, but I'm growing increasingly dependent on my e-reader. I like to carry lots of books around with me, so it's really saved my back.
Do you consciously plan your future reading–i.e., set book goals, keep a TBR list, participate in book challenges or book clubs? Why or why not?
I do! I started keeping lists of what I read about ten years ago–I read pretty fast and my brain is a sieve, so it was a good way to keep track. I ended up getting really competitive with myself, trying to match or exceed my reading from the year before. I've started participating in the Goodreads challenge just to keep myself motivated.
What are you reading now?
I used to be all about reading one book at a time, but now I have a book-in-progress in just about every room of my house. I'm reading Aleksandar Hemon's THE BOOK OF MY LIVES, Edan Lepucki's CALIFORNIA, John Darnielle's WOLF IN WHITE VAN, and Marcy Paul Beller's UNDERNEATH EVERYTHING at the moment. All fabulous.
~
You can find out more about Michelle on Facebook or Twitter (@michellefalkoff), and check out PLAYLIST FOR THE DEAD on Amazon or Barnes & Noble.