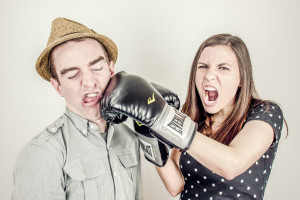 I'm starting a series this summer on the blog. Called Romance Trope Tuesday, I'll be highlighting a popular romance trope each month. One week I'll introduce why it works; another week I'll examine the device in action in a movie; in the third week, I'll provide a reading list of books that fit the trope; and finally, I'll give you some tips on writing your own story in this vein. I hope you romance fans out there will join in and post what you think about these tropes, and your favorite stories that fit them!
June's trope is the ever-popular Enemies-to-Lovers. This is when two characters who dislike one another start falling in love–or simply lust. They could show their animosity for each other by everything from witty bickering in a historical romance to being sworn enemies who've vowed to slay each other in a paranormal story. However their hostility plays out, by the time the final page is turned, they've fallen into each other's arms.
Why are so many romance readers in love with this trope? Four reasons:
It's exciting.
When the main characters move from hate to love, it's a huge change–and transformation is what makes a story. So does conflict, which is piled on in an enemies-to-lovers tale, where the road to happily-ever-after is anything but smooth. Stakes can often be high, especially if the could-be lovers are mortal enemies. The arcs of the individual characters can be pretty dramatic as well, as they must evolve within themselves and in their relationship. All of this makes for an incredibly intense story.
It's so sexy.
There's an electrifying line between hate and lust. When the hero and heroine are fighting but subconsciously or secretly want to fall into bed, it adds tension and frisson to their every word–and an almost uncontrollable passion once they finally succumb.
It can be hilarious.
Assuming the story stakes are fairly low, an argument that turns into something else can be funny. Think of the sit-com where two yelling co-workers suddenly begin making out over a desk. It's something we don't expect–and neither do they–and what TV Tropes calls the Slap-Slap-Kiss.
It has the potential to be really sweet.
If two fighters are able to set aside their disagreements, large or small, and come together in affection, it shows the redeeming power of love–and perhaps even its power to unite warring tribes or families, solve a crime, or save the world.
Do you love this trope? Hate it? Used to hate it, but now love it?
Check out how enemies-to-lovers romance works in a film, a reading list of great books, and tips on how to write your own romance with this trope!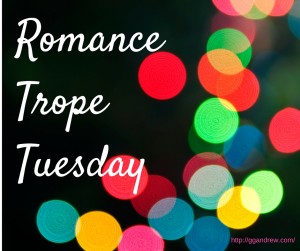 You can follow this series by signing up for my mailing list (top right), subscribing to individual posts (bottom right), and/or following the hashtag #RomanceTropeTuesday on Twitter or my Facebook page.