Would you like to read more friends-to-lovers romance? Here's a short reading list for those new to this trope, or who want to take their friendship with this type of romance to the next level.
These are books I've read, will read, or know about, but if you know of any other great books with friends who fall in love, definitely post below!
Images, links, and blurbs are courtesy of Goodreads.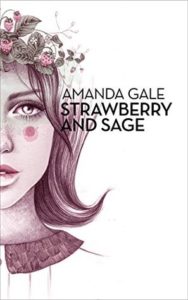 Set in 1967 in the lush mountains of Vermont, Strawberry and Sage is a tale of friendship, love, and the perfect strawberry pie.
Gabriel Kelly is a hard-working young carpenter carrying the weight of responsibility on his back. With his father injured on the job and his brother fighting in Vietnam, Gabriel struggles to stay positive. And with the possibility of being drafted looming over him, he can focus only on things that matter, like visiting the mountain, where he regains clarity, and cherishing his time with Abigail, the childhood friend with whom he's always been in love.
Abigail Wheeler is a bright, ambitious college student who just knows she can change the world. Determined to make good use of opportunities her mother never had, she spends her time campaigning for women's rights and planning for her future. Her own experiences have taught her that the world is full of promise. So when Gabriel confesses his heart, she is torn, unsure whether they'd be compatible even though she secretly loves him too.
In a tumultuous time when change is the only constant, Gabriel and Abigail long to find meaning and to find themselves. As their friendship is tested by wars both inside and out, they discover that the differences that had kept them apart are actually why they need each other most.
Why you'll crush on it: Amanda Gale writes beautifully-written descriptions of nature and love. This romance novella set in the '60s has two people who grew up together and now find their way to each other amidst the upheaval of the '60s. It's sweet and sexy and a great summertime read.
Level Up by Cathy Yardley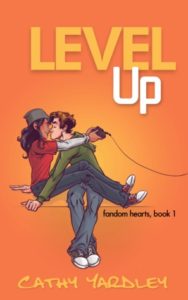 Geeky introvert Tessa Rodriguez will do whatever it takes to get promoted to video game engineer– including create a fandom-based video game in just three weeks. The only problem is, she can't do it alone. Now, she needs to strong-arm, cajole, and otherwise socialize with her video game coworkers, especially her roommate, Adam, who's always been strictly business with her. The more they work together, though, the closer they get…
Adam London has always thought of his roomie Tessa as "one of the guys" until he agreed to help her with this crazy project. Now, he's thinking of her all the time… and certainly as something more than just a roommate! But his last girlfriend broke up with him to follow her ambitions, and he knows that Tessa is obsessed with getting ahead in the video game world.
Going from friends to something more is one hell of a challenge. Can Tessa and Adam level up their relationship to love?
Why you'll crush on it: I read this novella recently and adored it. It's about a romance brewing between two roommates who work in the gaming industry, and is just a near-perfect romantic comedy: funny, fun, sexy, and sweet.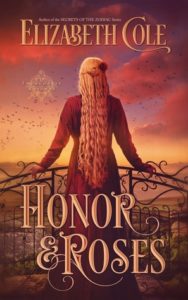 The knight Alric of Hawksmere has endured years of war and survived dozens of battles in the service of the king. A new challenge awaits him when he returns home to renew his bond with a childhood friend. Alric instead discovers she is now a spirited woman of rare beauty whose kiss makes his blood burn. But the lady Cecily de Vere has been offered in marriage to another man, and Alric's duty is to escort her to the wedding.
Cecily wants to behave as a proper lady. But she yearns for her childhood flame and knows he shares the same desire. When a sudden twist of fortune puts Cecily in mortal danger, Alric takes an unimaginable risk to rescue her. Left alone in the wild, Alric and Cecily must make a choice that will change their lives forever.
Why you'll crush on it: In this great start to Elizabeth Cole's medieval romance series, friends-to-lovers mixes with the forbidden romance trope as two childhood friends fall for one another…even though one is meant for another.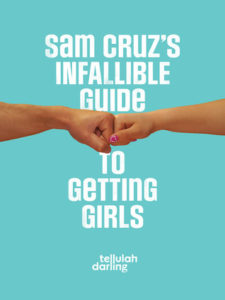 Why the hell can't chicks be more like guys?
That question plagues high school senior Sam Cruz. Sam is perfectly happy being a player. He just wishes girls wouldn't change the game from sex to relationships. It makes him look like an asshole. But when Sam's best friend, Ally Klinger, gets dumped, she begs him to transform her into someone who can screw around then screw off. No risk of heartbreak that way. It's Sam's chance to create the perfect female AND cheer up his best friend. Armed with Sam's Three Step Guide to Backseat Success, Ally gets the game better than Sam thought she would and before long, Sam has his wish: the female version of himself. Too bad it's driving him nuts. Told from Sam's and Ally's alternating POVs, Sam Cruz's Infallible Guide to Getting Girls is a fast-paced YA romantic comedy that follows these teens as they navigate the minefield of sex, love, and friendship.
This contemporary teen romance contains strong language, drinking, euphemisms, and lots of "bow chicka wow wow."
Why you'll crush on it: Tellulah Darling is a go-to for hilarious, sexy YA and NA, and I dug this book about a high school player and his best friend whom he starts to see as a bit more.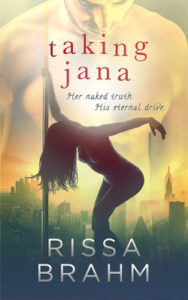 It's her turn to drive.
Men take from Jana. Her dad and brother: money. Stage-side gawkers: her dignity. Still, she finished nursing school, won a spot in Manhattan's top ER—thanks to no man. But when her dad's business and heart fails, ever-loyal Jana Park must return to the stripper's pole. Now even her boss's chauffeur ogles her in the rearview. Faux-kindness—and irrefutable heat—aside, she glares back.
Because screw 'em all.
Chauffeur Antonio Ruiz is done with his cheating wife, the city, the almighty buck. His seaside home in Mexico calls. One last gig for his biggest client, the city's strip club king, then he's out. Except that the sharp, exotic, petite powerhouse of a woman he's been hired to drive—day in-day out, glaring at him with those deep, solemn eyes—takes him over. If he could pierce her shield of doubt, he'd bring her home, far from this hell.
But, no. Jana's got to take the wheel and drive. Away from her family's abuse, her boss's clutches…and toward Antonio's true brand of love.
The road's rocky. Will they make it to paradise? Or will it all go south… in the city.
Why you'll crush on it: Penned by an author in my writers' group, I love the gritty, emotional premise of this story.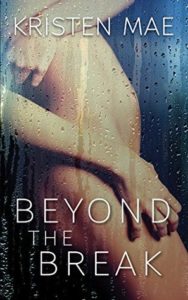 Hazel Duval craves an ordinary life free of the pitying looks from those who know about her traumatic past—about what he did to her. About what she had to do to survive. When she moves with her husband Oren to the ocean-side town of Conch Garden and secures her dream job playing violin with the local orchestra, Hazel thinks she may have finally left her ugly history behind her. She even makes a new friend.
A friend who turns out to be a little more than she bargained for.
Beautiful, brilliant, and wild, Claire makes love to the sand with her toes, focuses intensely without wrinkling her forehead, and makes a cello sing like nothing Hazel has ever heard. She also listens to Hazel's most painful secrets without judgment or expectation. It isn't long before Hazel finds herself thinking about Claire in ways she has never thought of another woman. Fantasizing. Wanting. Longing.
But Hazel is married, and so is Claire…(Read more here.)
Why you'll crush on it: This is another great example of a friends-to-lovers tale that's also a forbidden romance, this time between two married women.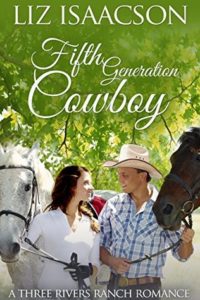 Can Tom and Rose navigate their friendship to find a new brand of happily ever after?
The only thing Tom Lovell knows is ranching, having been raised by a single dad on a Montana cattle ranch before moving to Three Rivers Ranch. He's watched other men on the ranch get hitched one by one, but he's not sure he's the marrying type. His mother's abandonment when he was a child colors how he sees women, and besides, he's a fifth generation cowboy, and that's enough for him.
Rose Reyes has been raising her Autistic child, Mari, by herself for seven years. She's frustrated she doesn't have an adult to talk to after a long day at work, that her ex-husband seems to have moved on without a care about Mari while Rose is determined to wait until she's older before dating again. Though Mari's been improving due to her equine therapy, she's moody and sometimes explosive, and Rose just wants a break from it all.
She confesses to Tom that she feels completely out of control of her life. He doesn't judge her for her feelings or shortcomings, and instead offers to help fix her leaking kitchen sink and mow her overgrown lawn. As Tom and Rose spend more time together, Tom realizes his friendship with Rose could grow into something more–if he'd let it. Tom and Rose will need faith and love to navigate the road from friendship to something more, without risking Mari in the process.
Why you'll crush on it: For those who love western and Christian romance, this looks like a sweet read between a rancher and single mom.
~
Got any books to add to this list?
You can learn more about the friends-to-lovers trope throughout August, including why it's awesome, how it works in film, and a bunch of writing tips.
~
You can also follow this series by signing up for my mailing list (top right), subscribing to individual posts (bottom right), and/or following the hashtag #RomanceTropeTuesday on Twitter or my Facebook page.