It's a new month, and for the Romance Trope Tuesday series, I'm focusing on a new type of love story: second-chance romance.
There can be two possible definitions of this popular trope in romance. One, it could mean a second chance at love, when two people who've had previous relationships that ended with other people find a new relationship with one another later in life. Two, it could mean two people who've had a previous relationship with each other–from a single kiss to an early marriage–have a chance to rekindle their romance. For the purpose of this series, I'm focusing on this latter definition of lovers meeting again. (Though I hope to focus on the second chance at love trope in a later month!)
A quick caveat: a lot of romances, if not most, have a moment, often towards the end of the story, where the couple has moved closer together, emotionally and often physically, but then have a fight or a misunderstanding or a pulling away before coming back together in a happily-ever-after. Though this may be a second chance within their journey, it's not generally what we mean by a second-chance romance. The difference? In second-chance romance, the couple has usually had their first chance before the book begins, or in its first pages.
Why do readers return again and again to these romantic reunion tales? Five reasons:
We can relate
Many of us have had flirtations, kisses, long-term relationships, and marriages in our pasts that didn't last. We get what it could mean to encounter that person again–the mix of awkwardness, uncertainty, tension, and hope we might feel, especially if romance wasn't totally out of the picture.
It makes us nostalgic
Similarly, second-chance romance can make us nostalgic not just for the long-lost lover, but perhaps back to the time when sparks last flew–our time in high school in the 1980s, or that summer spent in Spain at age 35 that burns bright in our memory.
It's high conflict
As I wrote last month, conflict not only makes a story a story, it makes it more exciting and more powerful once it's resolved. The conflict in second-chance romance comes from a combination of a couple's unresolved past and lingering attraction. How do you start a relationship with someone you couldn't keep one with before? This trope asks that challenging question.
It pairs well with enemies-to-lovers and friends-to-lovers
Tropes often work in concert with one another, and with second-chance romance, often there's an element of enemies-to-lovers if the former split wasn't amicable. Or, if it's a case of two friends who shared a kiss years ago but haven't seen each other since, they could be friends who have a second chance to turn their friendship into something more.
It's super emotional
Whereas the strength of enemies-to-lovers romance is its excitement, the best part of second-chance romance is its potential to be very emotional. With a story where two people already know each other and have had a previous connection, the feelings, and emotional stakes, are well-established. You don't need to have a couple meet-cute and then build feelings for one another–it's already there.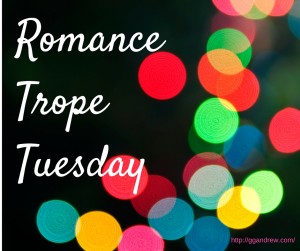 What do you think about this trope? Is it one of your personal go-to's? Let me know, and stay tuned on Tuesdays this month to check out how this trope works in a film, a reading list of relevant books, and tips on how to write your own second-chance romance!
You can follow this series by signing up for my mailing list (top right), subscribing to individual posts (bottom right), and/or following the hashtag #RomanceTropeTuesday on Twitter or my Facebook page.