Happy 2017! I'm resurrecting the series I started this summer, Romance Trope Tuesday, with a bit of a twist: instead of four separate posts, I'll be delving deeper into these tropes with two longer posts per month combining what the trope is, where it appears in romance, and how it works in a movie. Plus, I'll be sharing quotes from readers and authors of romance about why they love (or hate) these tropes.
January's focus is fated mates. This is when two people seemed destined to be together. Maybe they keep bumping into each other, so it seems like their relationship is in the cards. Or maybe, like in fantasy stories, their pairing is prophesied or more blatantly supernatural. In Kresley Cole's A Hunger Like No Other, a Scottish werewolf has been chained up and tortured by vampires until he senses the presence of his future mate above ground. He's so determined to find her, he sacrifices a limb and then kidnaps her…only to discover she's half vampire.
This is one of those tropes that readers seem to either love or hate. Let's start with the love first. Why are some readers destined to read these books?
They're super romantic.
The idea that two people are meant to be together packs some serious swoonage. It's not just a love connection, it's written in the stars. They're soul mates. It's epic.
Fated mates work well in paranormal stories…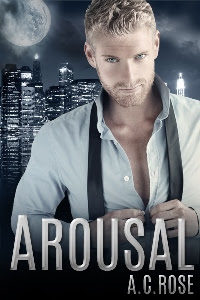 Like in A Hunger Like No Other, the supernatural or spiritual significance to fated mates works well in speculative tales. A.C. Rose, author of the fated mates story Arousal, describes what she loves about writing these epic romances: "Many of my books feature characters who have an instant attraction and a sense of familiarity or connection. Sometimes they have dreams or insights that foretell something is happening or about to happen in their lives, or that open them to possibilities. Since I have written so much about real stories of magical ways people found one another, I am a fan of instant love and like to throw my characters into situations where the love and desire come before normal dating."
…but also contemporary
Even if a story isn't obviously supernatural in nature, there can still be a sense of two people being made for each other, maybe because incredible coincidences or signs keep pushing them together, or there's simply a sense of rightness to their match that defies logic and time. In Barbara Samuel's RITA-award winning Meant to be Married, Elias and Sarah were separated for over a decade because of their sparring families and a secret, but when they are reunited, their love burns brighter than ever.
It adds tension–a boon to any story
Even when two people are fated to be together, the path isn't always smooth. Their intended could be of a species they are mortal enemies with, like in Kresley Cole's novel or Laini Taylor's YA series Daughter of Smoke & Bone. Their families could have long-standing enmity toward each other, as in Meant to be Married. Or the two could disagree with destiny. In Arousal, sexy European billionaire Nicolai knows New Yorker Allison is his destiny after his grandmother has a mystical vision. The trouble is, Allison's skeptical and doesn't believe in love.
But this trope isn't for everybody. Some readers aren't into the way fated mates seems to take the choice out of love. "Fated mates makes me a little squeamish," admits historical romance author Elizabeth Cole, "because it seems to remove free will from the decision to engage in a romance, which is KINDA important."
This trope can also feel less romantic to those of us who like watching a couple decide whether they're right for each other on their own. "Fated mates bothers me for some reason," romance writer and reader Christina Alexandra told me. "It's like it leaves out the best parts of romance…the couple learning about each other and the awkwardness they feel sometimes."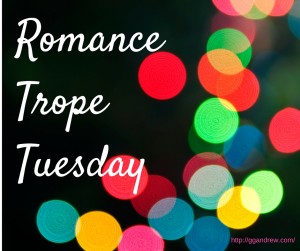 How do you feel about romance with fated mates? Are these stories in the cards for you? Comment below or share on my Facebook page!
~
Stay tuned for later this month when I'll look at the tug-of-war because destiny and choice in the (maybe) fated mates film Serendipity.
You can read more about romance tropes in the Romance Trope Tuesday series here, including friends-to-lovers, second-chance romance, and enemies-to-lovers.
You can also follow this series by signing up for my mailing list, subscribing to individual posts (bottom right), and/or following the hashtag #RomanceTropeTuesday on Twitter or my Facebook page.