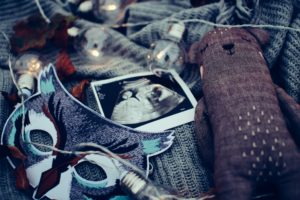 The secret baby trope in romance is one readers either seem to love or absolutely hate!
If you're new to this, basically this trope is where the (usually) female character gets pregnant and/or has a child of the male main character without telling him (for Reasons).
Why do readers and writers secretly love this trope?
It creates a lot of dramatic tension.
Twists that the reader doesn't see coming are always cool, but there's something even greater sometimes about a secret only a character doesn't know. Usually the reader is in on the secret of the baby's daddy before the daddy in question is, so we're left excited and wondering how he's going to
react, which leads to…
It makes for a very exciting story.
The couple is not only facing external and internal conflicts on the way to their happily-ever-after, but a surprise baby that ups the intensity.
It pairs well with second-chance romance.
Whenever I've polled fellow romance writers or readers, second-chance romance is almost always on the shortlist of favorite tropes. Secret baby stories are nearly always second-chance romances, since there's the moment of secret baby conception, then a time period of months or years where the baby is kept secret. Blending with such a well-loved trope makes secret babies all the more satisfying. 
It can also be heartwarming.
Because babies. (All those hormones too, maybe.)
But not everyone is a fan of this trope. In fact, some readers LOATHE it. Especially because it means the (usually) woman is keeping secrets from the man, especially a whopper like the fact he's conceived a child.
Although there are better and worse ways to present this. "A lot of people don't like the secret baby trope because it often means lying," says romance author Rebecca Brooks, "but there can be sympathetic reasons the hero doesn't know he's a father that don't involve deceit. " Brooks is currently writing a secret baby storyline in MAKE ME YOURS, book four in her Men of Gold Mountain series, a book she describes as "a second chance romance about a bad ass rock star and the one—or really two!—who got away."
I have to admit I haven't read this trope much at all, though I'm excited to read Rebecca's story and a couple others. How do you feel about this trope? Have you found any of these romances you love? Let me know!
~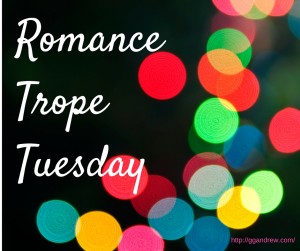 Check back later this month when I'll look at a twist on the secret baby trope in the Jennifer Aniston/Jason Bateman comedy The Switch. 
You can read more about romance tropes in the Romance Trope Tuesday series here, including friends-to-lovers, second-chance romance, enemies-to-lovers, and fated mates.
You can also follow this series by signing up for my mailing list, subscribing to individual posts (bottom right), and/or following the hashtag #RomanceTropeTuesday on Twitter or my Facebook page.